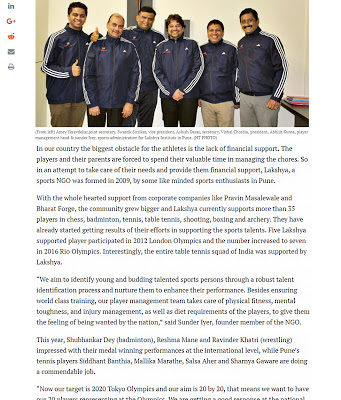 Civic activism, social work and social welfare stand deeply ingrained in Pune's character and ethos. A number of illustrious names from our city's rich history come to mind, of citizens who contributed immensely to social thought and action.
Hindustan Times Pune, presents the profiles of citizens who have gone beyond the self to make a difference and light a smile in the lives of those around them.
One of which is ;Team Lakshya'.